If you're bored at home, try learning a new job that's fun, rewarding, and has lots of benefits!
In recent months, many of us have increased our screen time, including me! Faced with the impossibility – or at least the difficulty – of getting out, many of us have taken to social media, streaming services and online messaging to talk to our friends and family. But this dependence on technology to communicate is not entirely healthy, neither physically (sight, sedentary lifestyle, etc.) nor mentally (more stress and even isolation).
Arts and crafts aren't just for kids
Sometimes we think arts and crafts are just for kids, but that's not the case. They are also extremely beneficial for adults, and now more than ever it is important to include them in our weekly routines.
Shutterstock | Maxim Kostenko
If you are one of those people who think they are not creative or have no manual skills, remember that we are all creative, each in our own way, because we are created to reflect our Creator.
The benefits of arts and crafts
Take the time to understand what inspires you and enjoy the benefits of creative activity. Here are a few :
Stress Relief: When you're immersed in a job you love, you focus on it and stop thinking (even for a little while) about what's bothering you. This reduces stress and anxiety levels. It is a kind of meditation that brings you calm and allows you to be alone with yourself in a peaceful atmosphere. You can even use it as a time to be quiet and talk to God.
It encourages creativity: If you're feeling overwhelmed, tired of having so many work meetings on Zoom, or just running out of new ideas, maybe what you need is to do something artistic that lets you express yourself in a different way. It can help give you mental clarity.
It allows you to learn new skills. Even if you already have ideas about the art or craft you are going to undertake, you can always innovate, develop your talent and acquire new knowledge. It's a reminder that life is a constant learning process and that even as adults we can continue to cultivate our skills.– and perhaps discover new ones.
Phone and/or social media addict? Although you may need to consult an online source to do your arts or crafts (especially if you are a beginner), screen time will never be the same. Sometimes digital disconnection is necessary for mental hygiene.
Savings: Depending on the job you do, you can even save money because you can make things for yourself instead of buying them from a store, which is much cheaper.
This is an opportunity to socialize: Right now, due to the pandemic, you probably can't socialize in person, but there are still digital options. You can join an online class where you can meet other people (even other nationalities), or maybe you and a friend have the same hobby and can share tips and suggestions with each other. others on a weekly basis. Without this activity, you might not find reason to talk so often.
The satisfaction of accomplishment: Enjoying both the creative process and the end result itself is a source of joy and pride. Unlike a project you do for work, when you make something at home, you can use and enjoy what you've created yourself (or give it as a gift to someone special). More, it will give you a good dose of confidence in yourself and what you are capable of accomplishing, which will have a positive impact on your self-esteem and your general mood.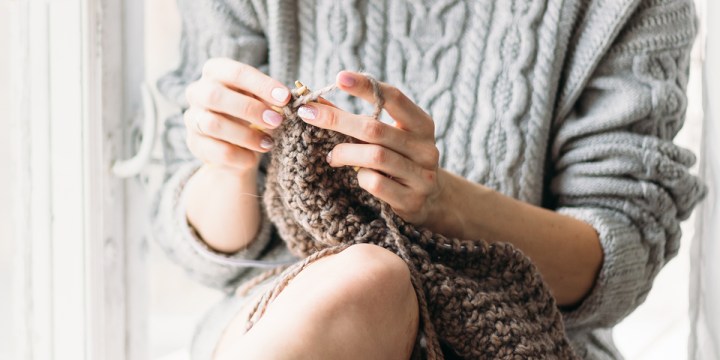 Shutterstock
Some arts and crafts ideas you can make:
Handmade soaps
Knitting/Sewing
Painting (from simple pencil to watercolour)
Candles
Creation of jewelry/accessories
Origami
Modeling with clay
Ceramic
Gardening
Creative cooking
We are human and there are no magic recipes for instant success in any activity. But with all the technological development and the hustle and bustle of daily tasks, let's not forget to use our God-given hands and talents to exercise our creativity and nurture our spirit.