When Robert Henning announced a rotation on Saturday, two children in the family switched to what he called "a tough station".
There, in the back room of the Rockpile Museum, assistant Brittney Elsasser taught children how to make spool knits.
"It is certainly the most difficult of today's crafts," said Henning, director of the museum.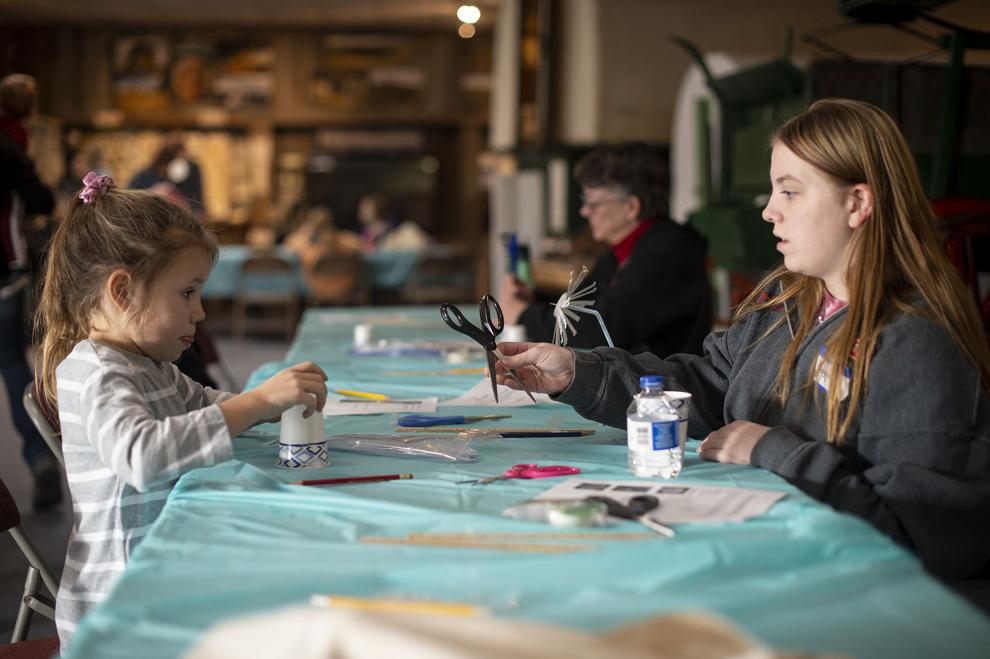 The family farm craft day also included lessons in paper windmills, whirligigs and thaumatropes, a popular optical toy in the 19th century.
When Henning announced another rotation, Shadrick had had enough.
"We survived!" he celebrated. "Yes!"